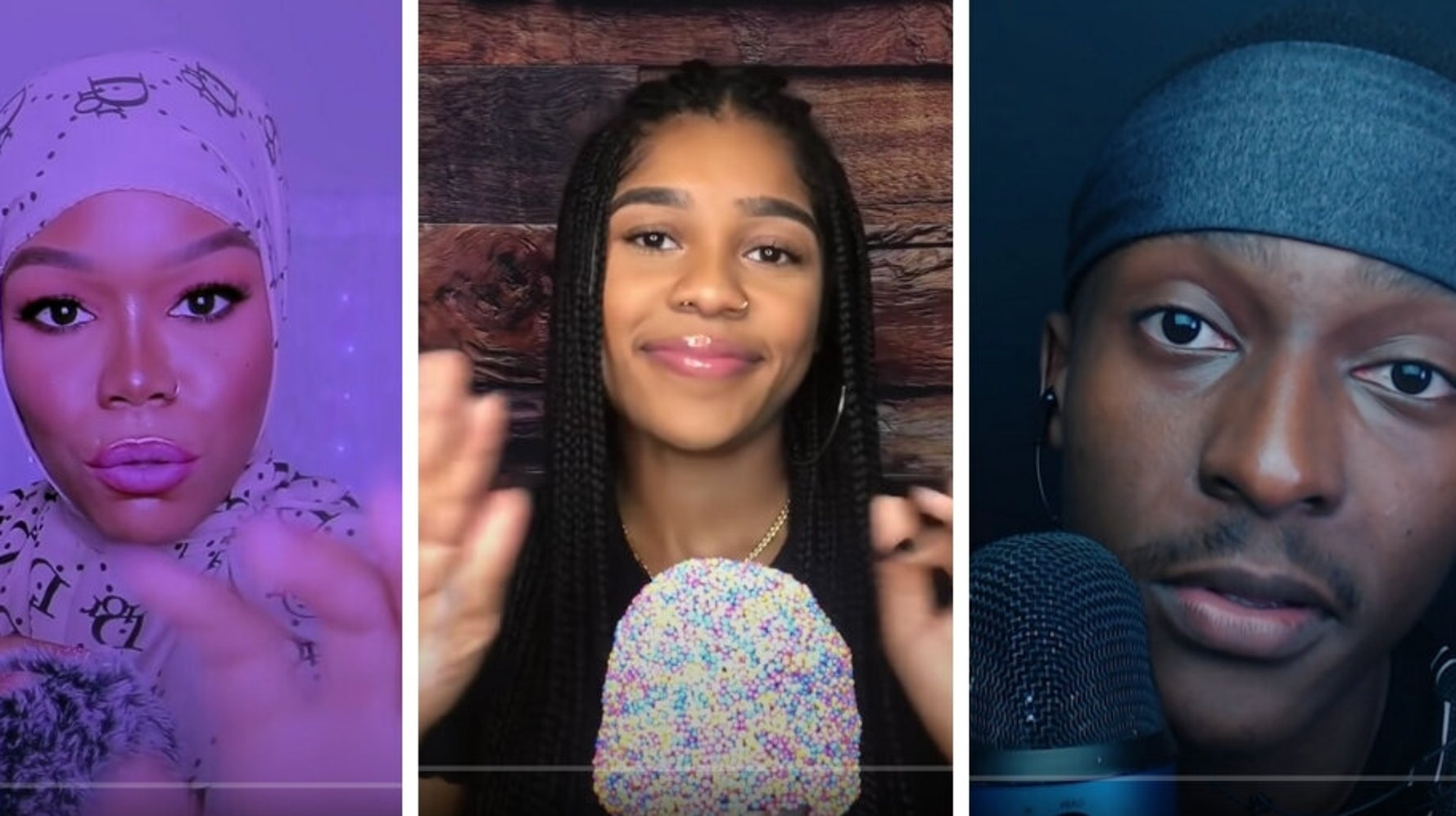 Ah, the world of ASMR: Whispers. Mic scratches. Crackles. Tingles. … And a whole lot of white people.
ASMR stands for autonomous sensory meridian response, a tingling sensation that occurs when some people hear soft noises, such as whispering or crisp sounds such as tapping and crinkling. These hushed, relaxing videos are wildly popular on YouTube. Many of the videos' creators ― called ASMRtists ― locked down lucrative deals with brands in recent years, becoming their own type of influencers.
But when you click through the selection of clips on YouTube ― or peruse internet rankings of top ASMRtists, you can't help but wonder: Where are all the Black people?
James Curtis, who goes by Darker4Serenity ASMR on YouTube, quickly noticed when he first started watching the genre that "the face" of ASMR was telegenic white or white-passing women. Nearly all the women ranking in views were attractive white women ― people such as Gentle Whispering ASMR and WhispersRed ASMR.
The ASMR creative community stayed white, at least to some extent, because of YouTube's algorithm. The algorithm picks up what people watch and shoots out similar suggestions: in this case, more whispering white people.
That's disheartening and discouraging if you're a Black ASMR enthusiast looking to get into the game, Curtis said.
"Most people take on endeavors because they identify with someone else in that space, and looking like someone is the quickest and simplest way to identify with someone," the Southern California-based YouTuber said. "It's the same reason there are so few women in engineering or professional gaming."
"White privilege doesn't cease to exist on the internet, not at all."

– Gibi Klein
It certainly doesn't help that YouTube's comment sections are often full of racist and harassing remarks ― an issue that the platform admitted it's trying to fix.
Samantha Gipson, an ASMR creator who goes by LatreceASMR, experienced it firsthand.
"People have called me the N-word, monkey and have threatened to cancel and report my videos just because of my skin color," she said. "I believe that people simply seek out people that look like them on YouTube, but there is definitely is a race issue in the community, too."
"The best way to shine light on Black ASMRtists is collaboration," Curtis said. "We can't change what people are immediately attracted to or the YouTube algorithm, which is in favor of white creators as society still prefers white. But we can put Black people in the immediate way of it, via collaboration, and create that positive association and a sense of legitimacy that I believe are missing."
In the meantime, Black ASMRtists are doing their own collaborations. In the wake of the Black Lives Matter protests over the summer, a handful of Black ASMRtists created a "sleep clinic"-themed collaboration that they released on Juneteenth.